History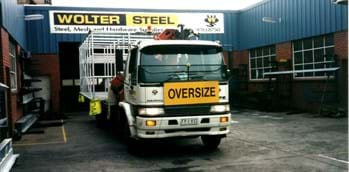 From humble beginnings in a hardware store and steel workshop in Playne Street Frankston, and with a staff of just four, Wolters opened its doors in 1976 to provide steel and hardware supplies to the building trade of Melbourne.
With a goal to provide added value for customers in the building and construction industry, we diversified into fabrication in 1993, further developing our products and services.
Eiji Fujihara, the company's Managing Director and proprietor, joined our team in 1985 and saw our business establish a 'competitive edge' by expanding into a variety of project works including domestic, commercial and light industrial.
Eiji purchased Wolters in 1993 from our founder William Livingstone. Although steel, mesh and hardware were our company's core products, additional services were developed including estimating, drafting, on-site installation, fabrication, and project management. These all form a part of the complete Wolters service today.